Features
* Building included on the National Register of Historic Places.
* Locally owned and operated.
* Gorgeous neo-gothic lobby in travertine marble.
* Building-wide WiFi Internet access
* Attached, covered parking with 24 hour, controlled access via the AVI (automatic vehicle identification) system.
* Pedestrian access to downtown. Less than five minutes to Brady Arts District, Cherry Street, Brookside, and Utica Square.
* Building connects to downtown tunnel system.
* Twenty-five residential loft apartments. Fifteen with one bedroom and one bath. Ten having two bedrooms and two baths. Two loft apartments are ADA compliant.
* Six private terraces. One commonly shared terrace.
* Sizes range from 730 to 1,830 square feet.
* Oversized windows with spectacular views of downtown Tulsa.
* Flexible office space available in many different sizes and configurations.
* High ceilings
* Private washer and dryer in every unit.
* Original terrazzo floors, brass fixtures, and mahogany trim.
* Custom kitchens with stainless steel appliances and granite counter tops.
* Marble or mosaic tile in bathrooms. Black granite vanity.
* High speed Internet and cable access available.
* Free bike storage with additional storage for rent.
* On site recycling available.
* Office space available.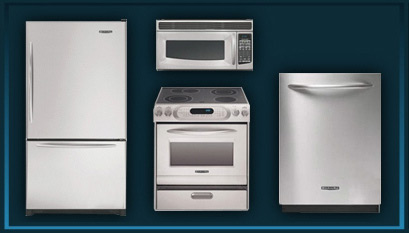 REFRIGERATOR – KitchenAid® Architect® Superba® Series, Stainless Steel Refrigerator
* Freezer-on-the-Bottom Freestanding Refrigerator
* Warm, commercial styling of all KitchenAid® Architect® Series appliances, including a wrap-around stainless steel panel
* Automatic ice maker that provides enough ice for an evening's worth of entertaining
* Interior water filtration system.
* Convenient, roll-out freezer floor features the RollerTrac™ system for quick and easy access to all items in the freezer.
* ENERGY STAR® Qualified, to use less energy.
* Freezer Compartment Capacity: 6.4 ft3
* Refrigerator Compartment Capacity: 15.7 ft3
RANGE – KitchenAid® Architect® Stainless Steel Electric Range
* Ceramic glass cooktop with four elements
* True convection oven
* Warming drawer
* Self-cleaning, variable time system automatically cleans the oven, eliminating scrubbing and fumes.
* The CleanBake™ Hidden Element provides more evenly balanced heat distribution by warming both the bottom and sides of the oven cavity
* EasyConvect™ Conversion System offers you professional, even results every time. Simply enter the conventional cooking time and temperature, and the oven makes the precise conversion.
DISHWASHER – KitchenAid® Architect® Series, Stainless Steel Dishwasher
* Contemporary stainless steel styling of the KitchenAid® Architect® Series
* Controls hidden in a sleek, fully integrated panel
* Sound insulation ensures a quiet wash.
* No need to pre-rinse. Food particles are finely ground and washed through a self-cleaning filter to prevent them from redepositing on clean dishes.
* Hydro Sweep™ 5-Level Wash System thoroughly cleans all dishes from top and bottom.
* Commercial-grade stainless steel interior resists streaks, spots, stains and odors.
* Sanitizes dishes with hot rinse water (up to 160°F), when using the Sani Rinse™ option.
* ENERGY STAR® Qualified, to use less energy.
MICROWAVE OVEN – KitchenAid® Stainless Steel Microwave Hood Combination
* 1.5 ft3 capacity
* 1000 Watts
* Stainless steel styling
* Turntable and time of day clock
* Hood features a cooktop light and 180 CFM exhaust rating.
* The sensor cooking cycles automatically adjust cook times and temperatures, making them a great option for vegetables and other side dishes requiring precise timing.
* When activated, the electronic child lockout feature disables all electronic control buttons to prevent children from accidentally turning on the oven.